Clyde Singleton has been a transgressive force in skateboarding history – a tell-it-like-it-is character who has zero time for bullshit. Two decades after making his dream a reality by turning pro, he's still committed to pulling off the unexpected. This is a snapshot of his life.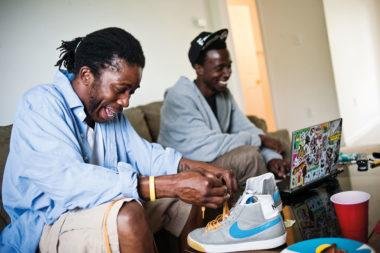 When I started skateboarding, I vividly remember being the only black skateboarder in my area. I lived in Jacksonville, one of the biggest cities land-wise in America, and yet there were no black kids skateboarding. From the first day I went to school with skate shoes on, I was an outcast.
People would point and stare, laugh, call me 'white boy' – I literally had no clue what the hell everyone was talking about. White boy? The majority of my friends who skated were white, but how did that make me a 'white boy'? I never understood that.
What I did come to understand is that skateboarding was never really accepted, especially in the South. The place is full of ignorant folk – both black and white – and just about any kinda idiot the good Lord could create… read more >