Above: Steve Turner and Mark Arm of Mudhoney with Kim Gordon of Sonic Youth at El Gallito, Seattle, 1991.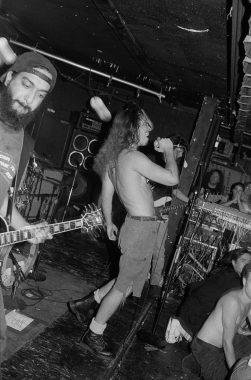 Long before Seattle was swallowed by Amazon and the conveniences necessary to placate its overachieving workforce, like high-end tasting menu restaurants, it was the nexus of grunge music, also known as the soundtrack to life for slackers. In the mid-1980s — when Nirvana did not yet smell like teen spirit, and flannel was just the logging industry's preferred middle layer — there was a community of part-time artists and musicians who survived on Seattle's cheap rents and cheaper food.
It was during this time that I moved to Seattle from the college town of Olympia, Washington, at the age of 24. I settled in the artist-friendly Capitol Hill neighborhood where I continued the indie music fanzine I'd started, Sub Pop, wrote a monthly music column for the Rocket magazine, and put together mixtapes of up-and-coming local artists. Upon discovering bands like Soundgarden and Green River (who later split to form Mudhoney and Pearl Jam), I gathered funds to release their records.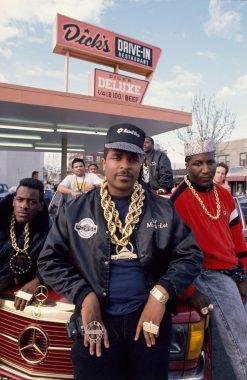 The MTV generation began to embrace the raw-edged music by Soundgarden, Mudhoney, and Nirvana, and by 1988, Sub Pop had transitioned to a full-time business, with a real office at the Terminal Sales Building downtown at First and Virginia. It was a lo-fi revolution, with cheap, rough recordings that captured the spirit of the scene, one whose existence relied on a certain cultural ecosystem: Grunge flourished here in part because its artists weren't stressed about cost of living — and that included finding their next meal, as a wealth of inexpensive food options had settled into the same affordable nooks of the city.
It was with bellies full of fragrant tom kha gai, pho, enchiladas, and $1 pizza slices that Seattle's youth transformed the world of American rock. But of course, as the music scene grew and changed, so did the city. Mea culpa: It is no secret that the success of Sub Pop Records — the label I founded — had a lot to do with putting a media focus on Seattle, thereby attracting goateed, latte-swilling caravans from across the country. (I am so very sorry.)… read more >