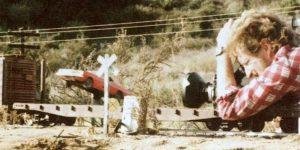 Behind the scenes production of the television series "Dukes of Hazzard," which ran on CBS from 1979-85. How many General Lees (1968 and 1969 Dodge Chargers) were used? According to the crew that built them, 325. There were generally two destroyed in each episode. Towards the end of the series, it became increasingly difficult to source Dodge Chargers. It got to the point that if they saw one on the road, they would approach the owner and try and buy it. The increasing scarcity of Dodge Chargers and rising costs to procure them eventually lead to some of the more epic stunts being done with models.
They also went through many police cars, which wasn't an issue as they had a steady supply of them–most were retired LAPD and CHP cars. A few white 1970 Cadillac De Ville Convertibles were kept on hand for Boss Hogg (Sorrell Booke).
The first five episodes of the show were shot on location in Conyers, Covington, and Oxford, Georgia. Warner Brothers filmed the rest of the series in California– primarily at their studio in Burbank. Walt Disney Golden Oak Ranch in Newhall, California, and Paramount Ranch in Agoura, California, were also used for filming.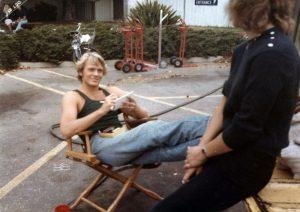 Added trivia–John Schneider (Bo), lied about his age to get the part. He said he was 24 because Schneider didn't think the producers would hire a teenager (he was really 18). Sorrell Booke (Boss Hogg) was an Ivy League graduate with degrees from both Yale and Columbia–and had worked in military intelligence during the Korean War. He also wore a fat suit. Ben Jones (Cooter) later became a Congressman representing Georgia. He now has a chain of stores in Tennessee called Cooter's Place. H/T Classic Muscle Cars >