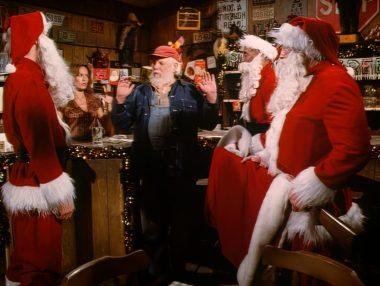 "The Great Santa Claus Chase" was the only Christmas episode in the  Dukes of Hazzard's 7-season run. It was directed by Denver Pyle (Uncle Jessie) and is a definite fan favorite as well as one of the few times they came so close to a curtain call.
There's also some nice symbolism that all of the characters (including Boss and Rosco) are sort of a family. As antagonistic as Boss Hogg and Sheriff Rosco could be, sometimes they were part of the happy ending, and it still worked. As funny as the show could be, sometimes it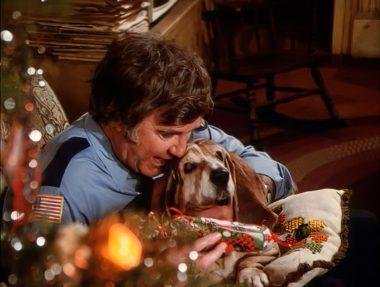 could be so touching. Uncle Jesse is a good and honorable man, but here he plays an almost Christ like role. All told, this one a reminder that Boss and Rosco are still decent people deep down inside.
The episode is available for streaming on Amazon and YouTube, though who knows, maybe they've digitally removed the stars and bars from the General? Enjoy a preview below.