Richard (Dick) Simon grew up in Provo, Utah, in a family of truckers and developed a healthy love of the industry. In 1955, Dick Simon sold his new car to buy a two-ton tractor and a 32-foot trailer, channeling his love into a start in the trucking industry. His first trip was hauling feed from Provo to southern California ranchers, and then returning with a load of fish meal from Long Beach.
When his first truck gave out, he continued his business while borrowing trucks from other owners. In 1963, Simon was able to purchase his first diesel truck and refrigerated trailer that would become the foundation for his business.
For 17 years, Simon was driving non-stop. "By the time I was 35 I couldn't do it anymore," he said. In 1972, exhausted by the pace, he ended his sole proprietorship and incorporated Dick Simon Trucking. That began the expansion of the fleet.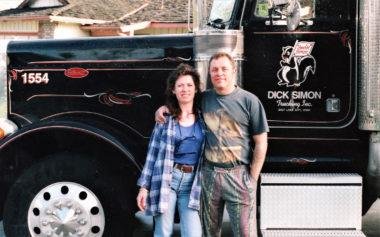 Motor carrier deregulation was a key part of a sweeping reduction in price controls, entry controls and collective vendor price setting in United States transportation. It began in 1970-71 with initiatives in the Nixon administration, continued through the Ford and Carter administrations, and continued into the 1980s. Collectively, these actions deregulated large sectors of the U.S. economy.
Deregulation of the trucking industry began with the Motor Carrier Act of 1980, which was signed into law by President Carter on July 1, 1980… read more >