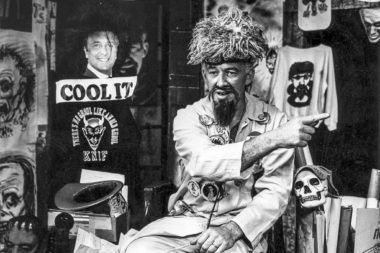 More than 50 years after we were first told to stay sick, Ghoulardi fever is still infecting us.
Even if the people once summed up as "Ghoulardi's kids" now have grown kids of their own, the influence of the late-night horror-movie host has stretched into another generation in TV, in music and in literature.
Some of that influence was evident in 1997, when Tom Feran and I wrote the book Ghoulardi: Inside Cleveland TV's Wildest Ride. But the extension of Ghoulardi-ness to people not even born when he was hosting has become even more widespread with time.
Ghoulardi, for those of you tuning in late, was the bearded, beatnik-ish, outrageous and outspoken host of movies on WJW (Channel 8) from 1963 to 1966. He was played by Ernie Anderson, then known mainly as an announcer, commercial spokesman and sometime TV personality, including in collaboration with future comedy legend Tim Conway.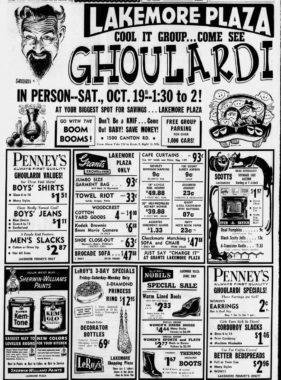 As Ghoulardi, he poked fun at the movies on the show and at other local TV stars, as well as bringing into the local mainstream such expressions as "Stay sick" and "Turn blue." He also gave a home to some memorable comedy sketches, most famously the Peyton Place parody Parma Place.
After he left for Hollywood in the late '60s, Anderson found a lucrative career as a voiceover artist, intoning promotional spots for ABC and in commercials until his death in 1997. That craft earned him plenty of attention, including a visit to David Letterman's show. But in Northeast Ohio, he was always remembered as Ghoulardi.
His son, writer-director Paul Thomas Anderson, named his production company for Ghoulardi even though the younger Anderson did not come into the world until after Ernie had bid the character farewell. Still, Paul Thomas Anderson was impressed on a visit to Cleveland with his father that people would recognize Ernie and stop to chat with him on the street. "He was this huge thing," Anderson said.
The acerbic wit and iconoclastic side of Ghoulardi came directly from Ernie — and possibly made its way into the younger Anderson's films. Think of the extremes in Daniel Day-Lewis's Oscar-winning performance in There Will Be Blood.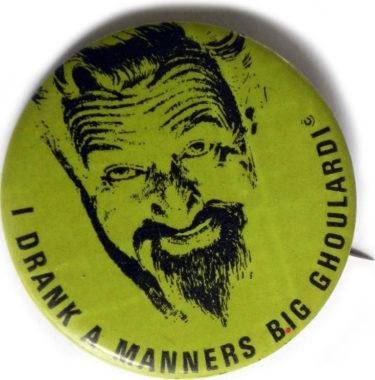 Or look at his three earliest films — Hard Eight, Boogie Nights and Magnolia — and note what Anderson told the Beacon Journal's George Thomas in 2000: "I think all three movies … in roundabout ways reflected his [Ernie's] life in small, intimate, personal ways that I wouldn't want to reveal, but you can be sure that there's a lot of my Dad in these movies."
But there doesn't need to be blood to connect Anderson to an admirer. When novelist Sheri Holman made a horror-movie host a character in her well-received 2011 novel Witches on the Road Tonight, she drew partly on her own memories of the Bowman Body, a host in Richmond, Va., where she grew up. But her research led her to a Cleveland connection…. read more >