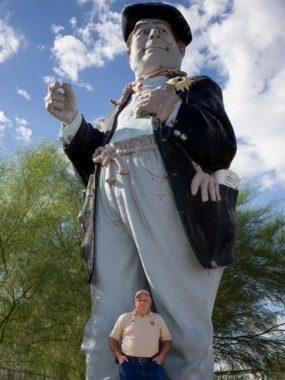 The Hobo Joe's coffee shops were a hit across Phoenix. Decent enough burgers, pancakes and pies. But they were really known for that namesake character, the one with the top hat and a red knapsack over his shoulder. He stood in statue form outside the restaurants and on coffee mugs sold at gift shops inside.
But Arizona Republic reporter Don Bolles wondered whether the family-friendly atmosphere masked a connection to Mafia figures. To put it bluntly: Maybe Hobo Joe was a made guy.
Bolles, along with reporter Dom Frasca, had spent months looking at organized crime in the Phoenix area. They set up an interview with the man who ran Hobo Joe's, Herb Applegate, at one of the coffee shops.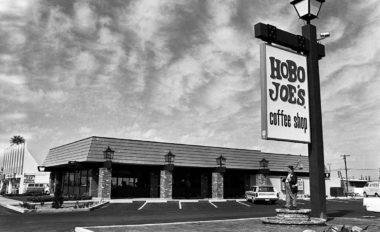 As was his habit with potentially sensitive interviews, Bolles recorded the interview on a cassette tape. That tape ended up in a box with dozens of others and stored in a filing cabinet. Upon Bolles' death by car bomb in 1976, those filing cabinets were padlocked shut. They were stored in an editor's office, then a warehouse, and ended up back in the Republic building. A locksmith was hired to crack into the files late last year… read more >