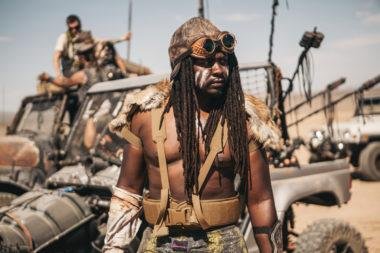 Thousands of Mad Max fans will descend onto a California desert this week for the return of Wasteland Weekend. Event organizers call it 'the world's largest post-apocalyptic festival' where end of the world costumes are mandatory.
The immersive festival was inspired by the Mad Max film series and aims to mimic dystopian society.
Fans will have to fork out around $245 to spend the five days in the Mojave Desert – located close to a defunct nuclear test site used during the Cold War. In 2019, 4,000 revelers turned up in torn fishnets, leather undies and tatty cotton clothing before a costume contest picked out the best dressed.
The wild festival has been running for 10 years yet was cancelled in 2020 because of the pandemic. But what is on the agenda for its return, and how will Covid-19 impact things? Read more >