For 50 years, locals and tourists alike made Mr. Chicken on Franklin Street in Watkins Glen a part of their day.
"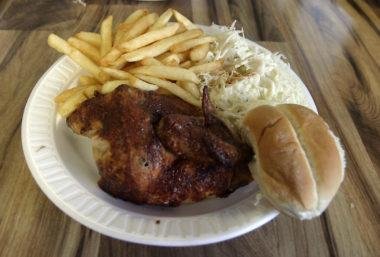 I'm local, so I like to come down and get the chicken barbecue sandwich and then take a stroll through the park," said Maurice Rudy, a lifelong resident of Watkins Glen.
"The best french fries this side of Dallas and the best chicken anywhere in the country," said Howard Davis, a long-time patron of Mr. Chicken.
But just last week, the owners announced on their Facebook page that they would be shutting down due to personal health reasons. They thanked their many regulars for always dining with them and making visitors feel welcome. While patrons said they respect the decision, they added Mr. Chicken will be missed.
Before announcing their decision, the owners approached New York State Parks about selling the land for their future use. The entrance to Watkins Glen State Park sits right across the street.
"They learned about our large, significant project to renovate the main entrance to Watkins Glen. Coincidentally, that will be beginning up in the next two weeks or so," said Fred Bonn, the regional director of the Finger Lakes State Parks.
The plan is to refurbish the main entrance to Watkins Glen State Park. But the use of Mr. Chicken's property is still being evaluated. Some patrons applaud the move. Others hope the property will be used to its fullest potential.
"This is a hot spot. I just don't know how its going to be utilized properly to get out of it. If you're going to use this for a parking garage, how are they going to use it without disturbing everything else but we'll see," Rudy said.
"I think it's a very good move and I'm glad the state's involved in it and can afford to do something and can make a nice way out for them also," Davis said.
Mr. Chicken will officially open for the final time on December 17.