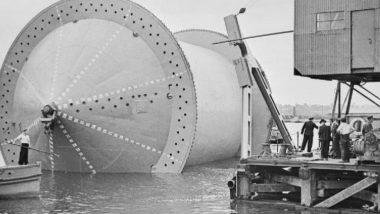 One of the greatest feats of British engineering came into play 77 years ago today when Operation PLUTO – pipeline under the ocean – began transporting oil from the south coast of England over the Channel and into Normandy, France. It was a vital masterstroke in thwarting the efforts of Hitler and the German Wehrmacht.
The triumph of the D-Day landings was due not only to the courage of the thousands who risked their lives on that fateful day but also to technological wizardry on a grand scale.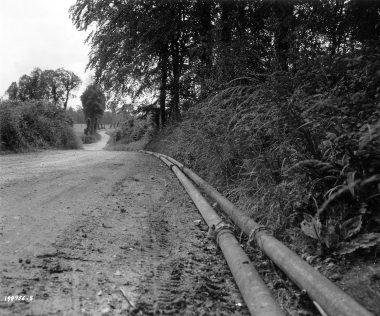 The ingenuity that created Hobart's Funnies, the Mulberry Harbors and the PLUTO pipeline was vital to the successful push into Normandy and to victory in the Second World War. The enormity of the problem was almost beyond belief, but it had to be done.
Winston Churchill was determined: "Don't argue the matter. The difficulties will argue for themselves,'' he ordered.
Planners were given firm guidelines. Harbors the size of Dover must be built and transported in sections across the Channel, and by D-Day plus 21 they must be capable of dealing with anything up to 12,000 tons of stores and 2,500 vehicles a day… read more >