I spent a lot of time at CBGB when I was in high school. The punk scene was my first exposure to music that wasn't mainstream, and to underground art, whatever that meant.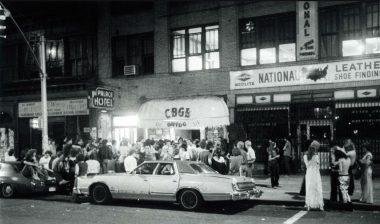 In fact, my first punk concert—the Brooklyn band The Shirts—took place not at CBGB but in a loft as part of an evening of performance art. A friend from school had a brother and two cousins in the band, so we would occasionally go watch them play; and since they were close to being the unofficial house band at CBGB, they were my gateway drug into that community.
So I decided to put together a playlist of ten songs: Most of the bands included were groups I saw at CB's (read on for the surprising exception). The recordings were made in the period between 1975 and 1979. Some of them are now considered classics, while others are simply the songs that I most associate with that place and that time.
All of them are worth remembering, if you don't already… read more >