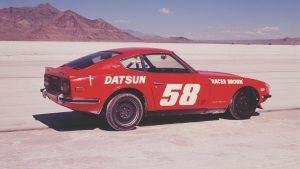 The name Racer Brown is most synonymous with racing cams for hulking American V8 engines, especially those of the MOPAR persuasion, but he also lent his engineering skills to Japanese mills, specifically Datsuns. This is the tale of Racer Brown's own Datsun 240Z that he used to break the class record at the Bonneville Salt Flats in 1972.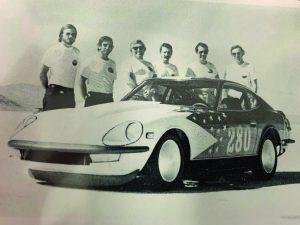 The car sat buried in the far reaches of a dingy Nissan storage facility in Nashville like a forgotten trinket destined for a yard sale or, even worse, the trash.
By 240Z standards, it was an odd bird, with a long, rounded beak and a striking but somewhat strange stars-and-stripes paint job. The vintage hotrod-style Moon disc hubcaps were another weird touch. But it all made sense when you saw the F/GT lettering on the front fender.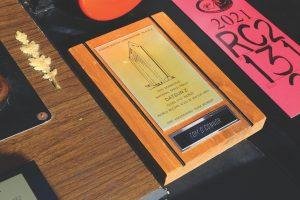 In 1972, Racer Brown–the famous hotrod cam grinder–broke the class record at the Bonneville Salt Flats in this very Z by reaching 152.134 mph. Four years later, a small team of Nissan USA volunteers led by field engineer Bob Stockman used the same chassis with a different engine to set a new standard: 166.037 mph.
The car then languished in warehouses and, for a spell, at the Lane Motor Museum, for the better part of a half-century until last year, when Atlanta-based Z-car obsessive Randy Jaffe bought it from Nissan. In the midst of the pandemic, he sent the car cross-country to Z Car Garage in San Jose, where shop owner Rob Fuller–another crazed Datsun/Nissan devotee–undertook a sympathetic restoration… read more >