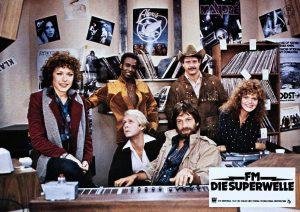 "It started with the crystal age. It moved to the golden age. And now, welcome to the solid platinum age," states the tagline in the trailer for the movie FM, which was released on May 3, 1978.
Before MTV and MP3s, radio was music's unifying force. During the classic-rock era, it was also the gas that fueled the record industry.
Directed by John A. Alonzo (who was the cinematographer on classics like Chinatown and Scarface), FM stars Cleavon Little, Eileen Brennan, Martin Mull and Alex Karras in the story of Q-SKY, a fictitious radio station based on Los Angeles' legendary KMET, and its struggles as it comes to terms with a big-business move.
Back in the '70s, many stations once considered underground and free-form saw business tides shift as Top 40 yielded big numbers to album-oriented rock. Over the years, AOR would become just as sterile and confining as the Top 40 playlists it freed itself from. But back then, as the movie illustrates, the battle between the industry's mega-bucks and the stations' musical freedom was a heated, and often soul-crushing, one. FM captures that moment before the balloon burst.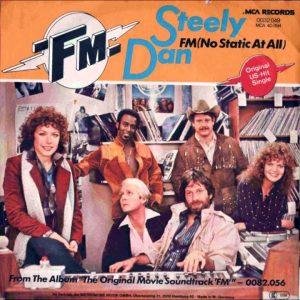 Even though the movie features concert performances by Linda Ronstadt and Jimmy Buffett, it bombed at the box office. But its soundtrack was a hit, selling more than a million copies, with songs by Bob Seger, Boston, the Eagles and the Doobie Brothers fueling sales. Steely Dan even had a Top 30 hit with the title song. The film preceded the similarly themed television series WKRP in Cincinnati by a few months, but that was more of a coincidence than anything else… read more >