This generations-spanning anime and manga provides nearly endless hours of inspiring entertainment for those with the courage to take the dive.
Imagine a fantastical, modern-day epic comprising well over a century of events in its breadth. Within this epic are the stories of mighty heroes, conniving villains and strange powers beyond all imagination. There is love, family, betrayal, sacrifice and so much else, with situations at times dark and ominous, at others, cheerful and lighthearted, still at other times surreal and irrational. "Jojo's Bizarre Adventure" is this epic.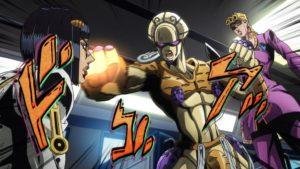 Written and illustrated by Hirohiko Araki, "Jojo's Bizarre Adventure" is a Japanese manga series that tells the story of the noble Joestar family, whose members have battled supernatural forces throughout recent history. First published in 1987, "Jojo's Bizarre Adventure" has since gained widespread popularity, now having more than 100 million print copies in Japan alone. The series has also been adapted into an animated TV series which, much like the manga, is still going strong today.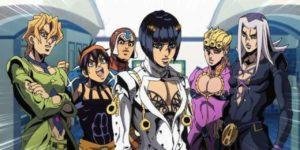 While "Jojo's Bizarre Adventure" has received praise from fans and critics alike, it can seem intimidating to newcomers due to how large and complex it is. In order to make things simpler for initiates, I have offered below an overview of the series as a whole, followed by a summarization of particular parts of interest. Although there are eight parts to the series in total, I have chosen to focus mainly on the first five, which have all been made into anime.
Keep in mind that you do not necessarily have to read the manga or watch the show in chronological order. Since the stories are mostly separate, you are more than free to pick and choose whichever part or parts grab your interest… read more >