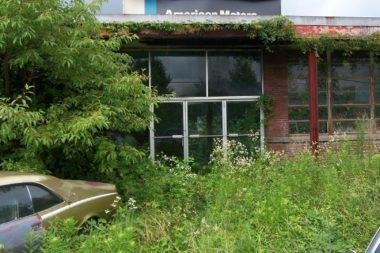 Most of us don't fully understand why we latch on to the things we love. But Ben Sechrist is one of the lucky few to be able to trace his interest in the cars made by American Motors Corporation back to a particular machine: a black 1969 AMC AMX that he often visited in his grandfather's Washington, D.C. shop. It's a car that, as an adult, led him to the eventual search for and discovery of Collier Motors—thought to be America's last remaining AMC dealer.
We've covered Collier Motors before. But now, armed with insight from Sechrist—along with some from the dealership's owner himself—we can tell a more complete story about where Collier Motors came from.
It's a story that's coming to an end soon. The Collier family is eager to sell as many of the (surprisingly well-preserved) cars on the lot as they can by the year's end and to start clearing off what remains afterward to eventually sell the land, too. The Collier family doesn't want to be in the car business forever, let alone tethered to the decades-dead AMC brand.
That's good news for collectors and enthusiasts—so long as they're willing to act fast… read more >