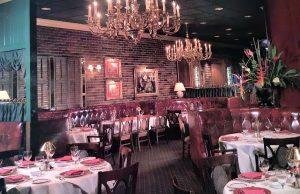 The Dining Room at the Ritz-Carlton may have been the best restaurant in Buckhead, but it didn't have a shrimp cocktail. That knocked it down a few notches in my book.
For my 11th birthday, for reasons that can only be explained by burgeoning adolescence, I wanted to go to dinner at the nicest restaurant I could think of. On the verge of my teens, I wanted to project a more sophisticated air.
My parents were impressed, or perhaps grateful they didn't have to host a bunch of my friends for a sleepover. A previous year's party resulted in raw eggs on our neighbor's house, calls to parents and an early pickup.
A quiet night out with just our family seemed improbable, if not impossible… read more >