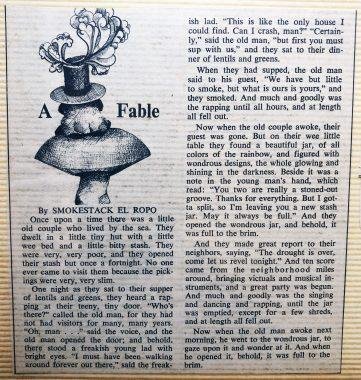 I, like many in the late 60s, had a subscription to Rolling Stone Magazine. Smokestack El Ropo occasionally published "Fables" in it. Each typically had to do with people about to have, having, just having had an enhanced experience.
In 1972, Straight Arrow books published Smokestack El Ropo's Bedside Reader, which was described as "A heavy-duty compendium of fables, lore and hot dope tales, from America's only rolling newspaper."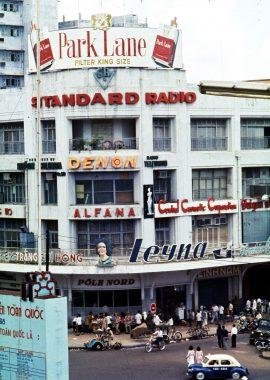 Since there weren't enough Fables to fill a book, Smokestack included writings by many others, but each fit the theme. Among those others was Arthur Leon's Shocking Tale of GI Drug Abuse. The title was misleading in the sense that the troop behavior described was not abuse, but simply getting high.
Like any first-hand account, we must take its veracity with a grain of salt or one toke over the line, so let's be careful.
Leon describes his arrival in Saigon and how quickly a fellow GI introduced him to its thriving drug scene. The most common drug was local cannabis and the most common cannabis delivery system was cigarettes. Vietnamese workers removed the tobacco from actual packs of cigarettes and refilled them with cannabis. Park Lane cigarettes were the most popular refill, but Salem, Winston, and Marlboro were also around… read more >