Every trucking company has a backstory, but Eagle Motor Lines story is one-of-a-kind as it was founded by a woman in a time when women didn't run companies, especially a trucking company. Eagle Motor Lines is a story of one woman going against the odds to create her own success and make her mark on history. It's hard to find much info on the company, but this 1967 article from The Lufkin Line, a newsletter produced by the Lufkin Company for their customers, is a great read: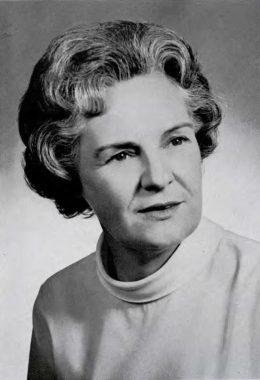 What began as an idle threat made in mild anger resulted in a truck line piloted by a woman who has made the trucking industry her life's work and whose efforts have been blessed with phenomenal success. Back in the early '40s, Mrs. Frances W. Edwards was a bookkeeper for a truck line in Birmingham, Alabama. It was her chore to travel to neighboring Bessemer to collect bills owed her employer. It was a little unusual for a woman to be doing this work, and no facilities for her corn-fort and convenience were available at the various places she had to go to make her collections. On this particular trip, she was fretted at being kept waiting most of the day before seeing the person whom she had come to see.
When at last she was in his office transacting her business, she grumbled half good-naturedly, half-seriously, "You know, I'm getting tired of these monthly trips over here, waiting all day to get in to see you. There's no place around here to get any lunch, nor are there any restroom facilities for a woman. I think I'll just buy this company."
Much to her surprise and somewhat dismay, she received a telephone call a few months later from that company saying if she were serious with her threat, the business was for sale. She told the caller it was a threat made in jest, but he insisted she think about it for a few days. Whereupon, she approached a friend who was taking his meals at her mother's boarding house.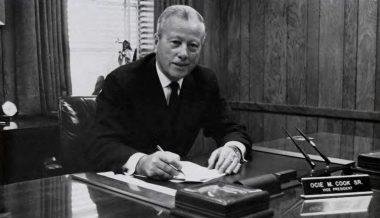 He was Ocie M. Cook, Sr., owner of a small trucking line. He was skeptical at first, believing it's impossible for them to get enough money to buy the firm. However, when Mrs. Edwards insisted that at least they should try, he agreed to be a partner if she succeeded. At this time, both Mrs. Edwards and Mr. Cook owned two trucks each which were leased to Sullivan, Long and Haggerty, the firm they were considering purchasing, and she was aware that a person who knew the trucking business and who was willing to work long and hard hours could have a successful company. More easily than she or Cook imagined, they got the money and purchased the Bessemer, Alabama company. "It was on October 29, 1945, that we closed the deal," Mrs. Edwards remembers.
Then began the wait for the ICC approval. One afternoon at 2 o'clock, Mrs. Edwards got a call saying the approval had come, and it was necessary to file the papers immediately. It suddenly dawned on the partners that they had not selected a name for their fledgling company.
They didn't want to use their last names, so they started thumbing through the dictionary and came upon a page of colorful birds. Mr. Cook put his finger on the big bald eagle, and Mrs. Edwards nodded her head in assent. Thus, it was on the first day of January 1946, the Eagle Motor Lines was launched in the trucking industry, specializing in the hauling of iron and steel, with no back haul and little general commodity authority. Mrs. Edwards was named president and Cook, vice president. They decided to service their beginning authority in six states (Alabama, Mississippi, Georgia, Tennessee, Florida and Louisiana) with 10 trucks —five on the road and five at home port being loaded.
"Those plans didn't materialize after the first few months. We had such good business that we had to keep all 10 trucks on the road," Mrs. Edwards commented with a smile, and then added, "and we operated the first eleven days out of our pockets, making the first deposit in the bank on January 11, 1946." The first year, Eagle Motor Lines did approximately $500,000 in business. Today, they do more than that much in one month.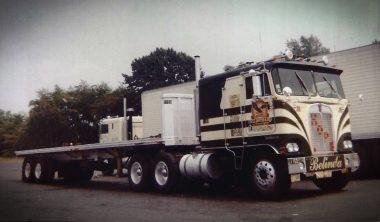 By August 1950, Eagle Motor Lines was ready to expand. They acquired additional authorities and extended their routes into more states. They continued to specialize in hauling iron, steel, heavy machinery and pipe, but they acquired general commodity authority also, as well as back hauls. Steadily and continuously, the dynamic "Mrs. E.," as she is affectionately called by her friends and employees, and Mr. Cook led their company toward greater and greater growth. Today, Eagle Motor Lines operates 338 tractors and 534 over-the-road trailers of all types, including Lufkins, throughout 22 states. Their revenue topped $7 million last year.
"For sentimental reasons, we still have the first trailer we ever purchased," the President recalled with nostalgia.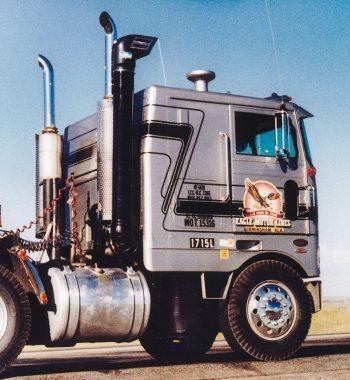 "Although we have had the usual set-hacks that come with operating a truck line, we have somehow managed to surmount them. We are grateful to our many fine customers, who are more than just customers to us; they are personal friends. We are fortunate to have loyal and valuable employees, many of whom have been with us for 20 years or more. We believe our company has grown because we always have had uppermost in our minds to give the best personalized service available anywhere," she remarked. Then she added, "The Company's primary concern is to keep the equipment in top condition, always to strive to operate this equipment as safely as is humanly possible, and to render the best service to our customers."
When she isn't working at her trucking business, Mrs. Edwards finds time to enjoy with her husband their 1000-acre farm on which they raise purebred black Angus cattle and quarter horses. They also have a home in Sarasota, Florida, where they spend their vacations.
Mr. Cook is an avid bowler. In his office are many bowling trophies which have been awarded to the company as evidence of the excellence of the teams which are sponsored by Eagle Motor Lines. Mr. Cook is also a water-skiing enthusiast and participates in this sport whenever time permits. His two sons have grown up in the trucking business and are executives in Eagle Motor Lines. The younger, Doug Cook, recently was elected to the Alabama House of Representatives, his first venture into statewide politics.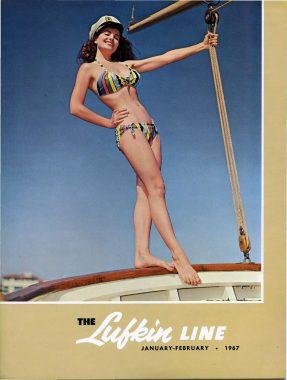 Eagle Motor Lines offices are located in Birmingham, Attalla, and Anniston, Alabama; Picayune, Mississippi; New Orleans, Louisiana; Chattanooga and Memphis, Tennessee; Atlanta, Georgia; West Memphis, Arkansas; Milwaukee, Wisconsin; Hammond, Indiana; Mineola, Texas; and Moundsville, West Virginia.
Officers of the company include Mrs. Francis W. Edwards, president; Ocie M. Cook, Sr., vice president; J. W. (Doug) Cook, vice president; and Ocie M. Cook, Jr., secretary-treasurer. Roger Spanner is Safety Director.
Lufkin is proud to have Eagle Motor Lines among its friends and customers.