Fireball Roberts and his Pontiac were the class of the field at Daytona in 1962, propelled by the skills of crew chief Smokey Yunick. Watch them crush the field in this original 1962 newsreel.
Denied by cruel racing luck at the Florida track in 1961, Fireball Roberts owned Daytona International Speedway in 1962, qualifying on the pole, winning his 100-lap qualifying race, and dominating the field in the big 500-mile race. On race day, the Pontiacs of Junior Johnson and Joe Weatherly challenged early but as they faded back, Richard Petty moved up to shadow Roberts, shrewdly using the draft to keep his slower Plymouth within striking distance of the flying black-and-gold Pontiac.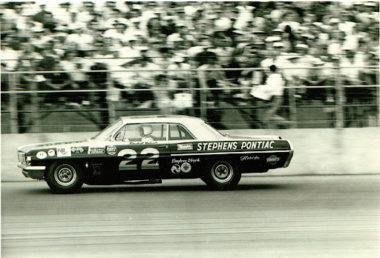 In this original Autolite newsreel, we're treated to some great glimpses of the team bosses for both cars. Here's Lee Petty, Richard's father, leading the effort for the number 43 Plymouth. And there's Smokey Yunick in his trademark sunglasses and cowboy hat, calling the shots for Fireball's Pontiac. But by the end of the day, the Yunick-prepared '62 Catalina simply outran and wore out the Petty Blue Plymouth, running laps at 157 and 158 mph. Despite a late-race pit stop, Roberts was able to open a 27-second lead over Petty as he came to the checkered flag. Enjoy the old-school NASCAR action in the video below.